Visual Studio Code Extension for Bunch
A Visual Studio Code extension for editing files used with Bunch.app on macOS.
Bunch is a Mac automation app that processes plain text files with the extension .bunch. These Bunch files have their own "language", which tells Bunch what do do.
Visual Studio Code is a popular cross platform code editor.
This extension includes:
Syntax highlighting for Bunch files and snippets
Screenshots of syntax highlighting using the Monokai and builtin Light themes: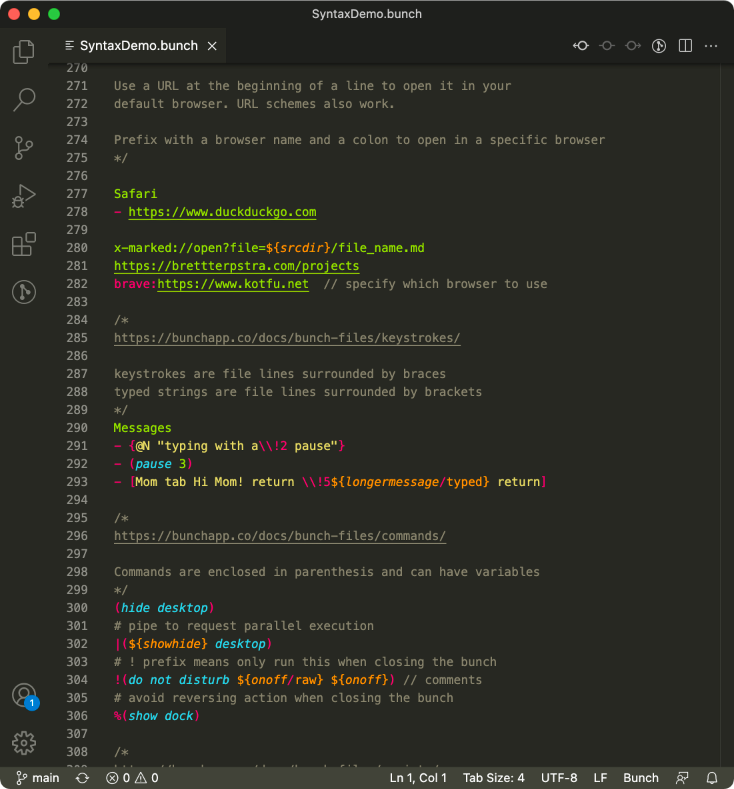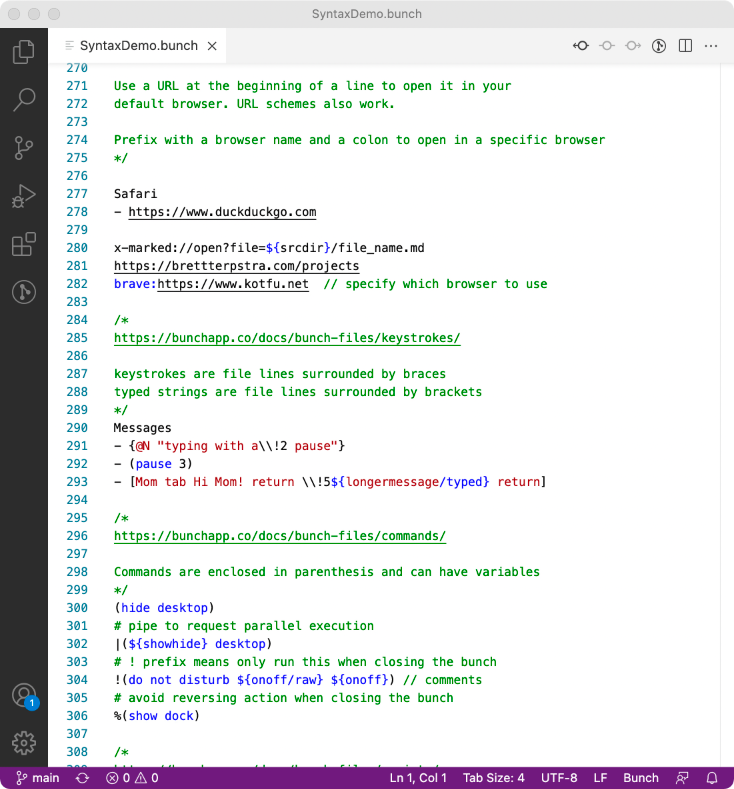 Installation
This extension is available via the Visual Studio Code Marketplace. When you open a Bunch file in Visual Studio Code, it will prompt you to install the extension. To install manually:
Launch Visual Studio Code
Click the "Extensions" button in the sidebar
Search for "Bunch" and click on the one with the icon showing the bunch of grapes
Click Install
Updates will be installed automatically by Visual Studio Code.
Source code is available in the VSCode-Bunch repository on GitHub.