A TextMate bundle for Bunch.app on macOS.
Bunch is a Mac automation app that processes plain text files with the extension .bunch. These Bunch files have their own "language", which tells Bunch what do do.
TextMate is a text editor for macOS. You can add additional capabilities to it by installing bundles. This project is a bundle for TextMate to make it easier to edit Bunch files.
Get Bunch.tmbundle on GitHub or see below for more detailed installation instructions. This bundle includes:
Syntax highlighting for Bunch files and Snippets
Completions for Bunch commands
Completion for any installed application name
Completion for frontmatter keys
Screenshots of syntax highlighting using the builtin Cobalt and Dawn themes: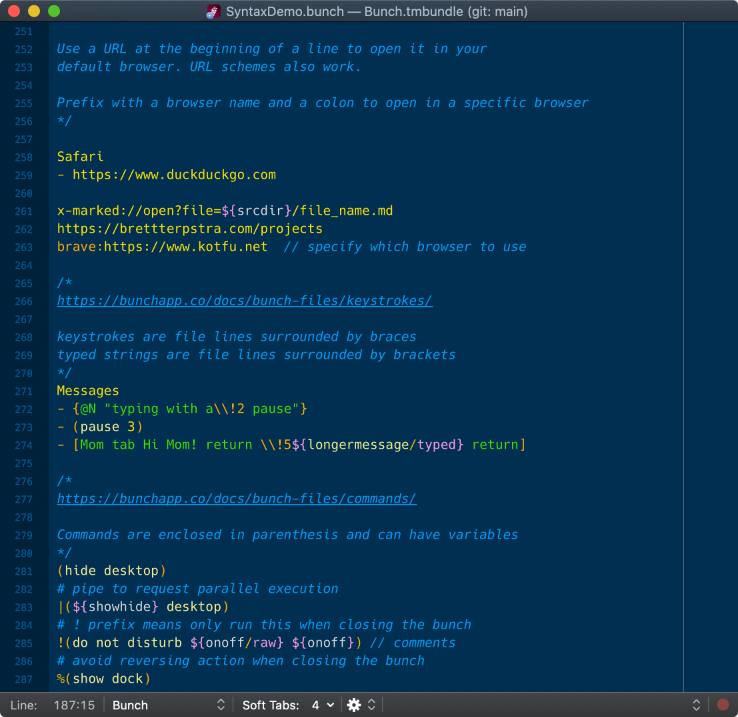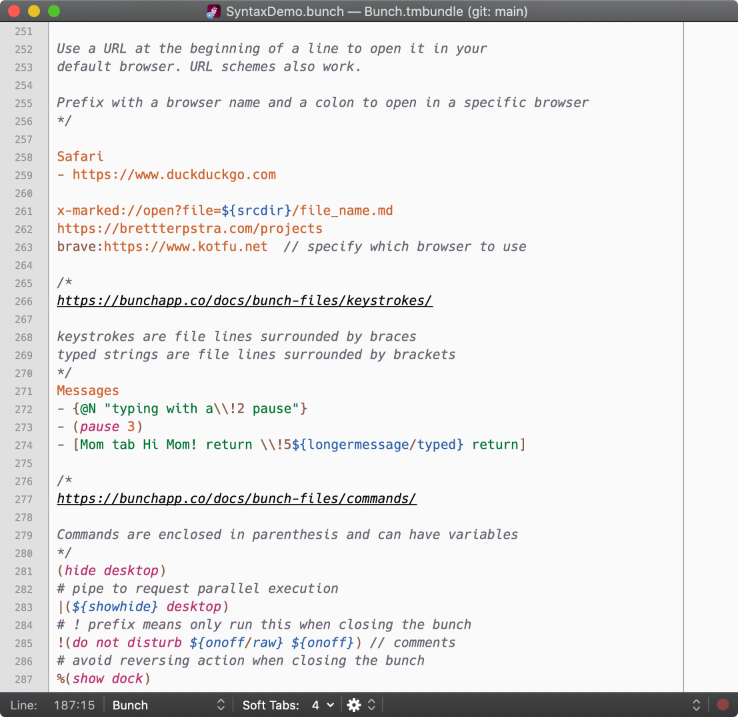 Installation
If you haven't already installed TextMate, download and install it
Download Bunch.tmbundle.zip from the latest release on github
Double-click Bunch.tmbundle.zip to unzip the file
Double-cliek Bunch.tmbundle to install the bundle in TextMate
TextMate won't automatically keep this bundle updated for you. Update the bundle by following the installation steps. Watch the Bunch.tmbundle repository on GitHub to be notified of new releases.